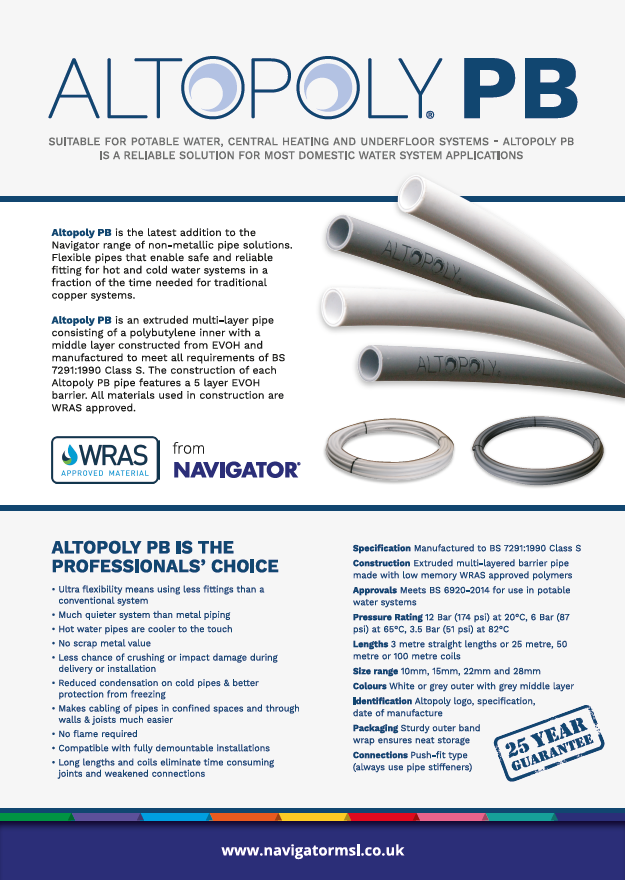 Navigator Altopoly Spec Sheet
Altopoly PB Is the latest addition to the Navigator range of non-metallic pipe solutions. Flexible pipes that enable safe and reliable fitting for hot and cold water systems in a fraction of the time needed for traditional copper systems.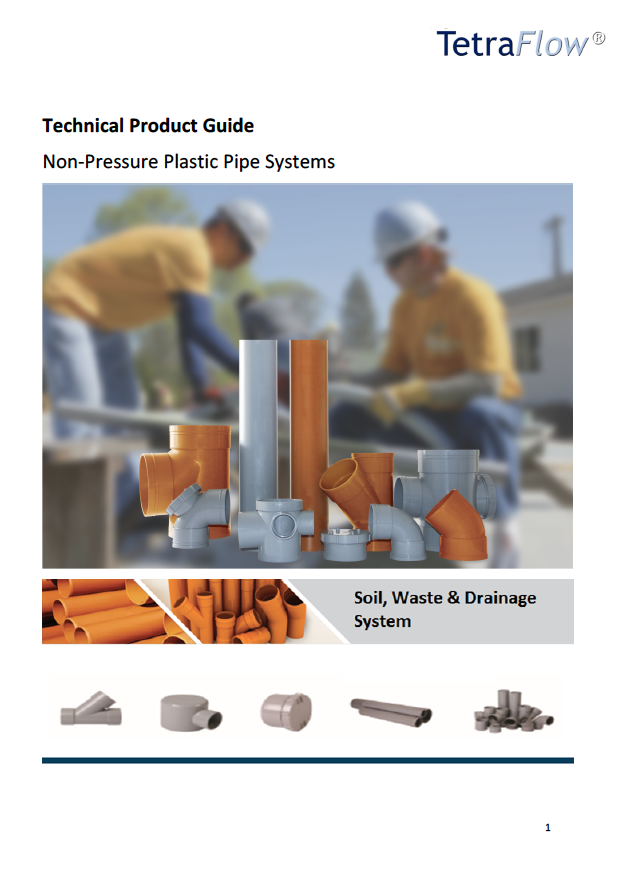 Teltraflow Spec Sheet
TetraFlow manufactures and markets intergrated piping systems to the civil , building, DIY and construction sectors. TetraFlow soil, waste and underground systems provide an efficient means for drainage of wastewater and foul discharge in both single and multi-story residential and commercial buildings.